With so much to do in the greater Boston area, taking a trip to the dispensary can seem like a chore. KindRun was one of Massachusetts's first cannabis delivery operators, bringing the best cannabis in the state right to your front door. We cater to Boston and beyond, so you can enjoy your city more and run errands less.
Can Weed be Delivered in Boston?
Yes!
KindRun can deliver to most of the greater Boston area and beyond. KindRun delivery is fast, discrete, and convenient. Delivery is available for all types of cannabis products. To learn more about KindRun's Boston cannabis delivery service, check out our FAQ.
Boston Weed Delivery to Every Neighborhood
Each neighborhood in Boston has a unique look and feel, and we all have favorites. They all have one thing in common, though: KindRun cannabis delivery.
Enjoy convenient marijuana delivery from Hyde Park to Charlestown and everywhere in between:
Don't worry about braving the northeastern weather or navigating the downtown traffic to the dispensary — KindRun can deliver a selection of locally-sourced Bostonian cannabis products to your front door.
Whether you live in a brick row house in the Bay Village, a historic home in Beacon Hill, a loft in Jamaica Plains, or an apartment near Cambridge, KindRun can bring your favorite cannabis products directly to your doorstep.
KindRun offers delivery to most residential addresses in the greater Boston area.
If delivery isn't available to your address or area, drop us a line — we're always trying to expand our services to serve as many Boston residents as possible.
Premium Cannabis Delivery & Service
KindRun's professional and courteous delivery drivers can deliver high-quality, handpicked cannabis products directly to your front door:
Weed delivery is available from 10:00 a.m. to 8:30 p.m., seven days a week. 
Delivery is scheduled in convenient and reliable one-hour windows. 
You can even schedule a delivery up to 30 days in advance for almost-effortless restocking of your cannabis essentials.
KindRun can make deliveries to most residential addresses in the Boston area. 

Unfortunately, we can't deliver to commercial addresses such as businesses, hotels, or university housing. 

Adults 21 and older with a valid state ID can order KindRun delivery directly from our website. 
Order minimums are between $75 and $100, depending on your location and neighborhood in the Boston area. 
KindRun doesn't charge delivery fees. You'll just have to pay for your product and your area's local tax. 
How to Order Weed Delivery in Boston
KindRun's signature business model is safe, secure, and reliable:
First, sign up for an account and verify your address and method of identification.
Our online store provides an authentic eCommerce experience. Simply fill your virtual cart with locally-sourced cannabis products and check out.
Choose a delivery window, and our drivers will bring your cannabis order directly to your doorstep.
Once the driver arrives, you'll need to verify your information and accept the package.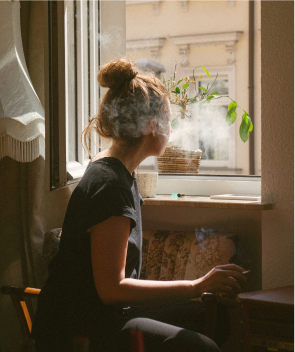 Why Should I Order Boston Marijuana Delivery?
It's illegal to consume cannabis in public in Massachusetts, so you'll need to enjoy your cannabis products at home. Why not have them delivered there in the first place?
Enjoy some flower sitting on your porch, taking in the famed fall foliage, or watching boats pass by on the harbor.
Munch on an edible while cheering on the Red Sox at a neighborhood barbecue.
Sip on an infused drink before heading out to explore Boston's famous nightlife.
No matter your Beantown activity, KindRun has the selection you need to get the most out of the experience. See our top deliverable cannabis products here.